By Gina Basteri on Mar 21, 2013 with Comments 0
Despite the fact that I try to stay as far away from anything with the word "school" in it, here is a site you NEED to check out!!! 
Our Mission:The Puzzle School was started with the mission of creating educational environments that will inspire a greater love of learning. We strongly believe that learning is something people truly love to do when it is presented in a way that gives the learner a sense of progress toward their learning goals.
We focus on puzzles as they provide one of the most effective ways of creating a learning environment that is interactive, giving students an immediate sense of progress as they try to "figure out" the material they are learning.
The methods we use at The Puzzle School mimic the learning environments that children thrive in while learning how to walk and talk. This model can best be summed up as hypothesis and error driven learning, where students develop a hypothesis toward solving a problem and are able to test that hypothesis using feedback loops, learning from a success or failure as they move closer to a solution.
This model has been used successfully in thousands of schools around the world, most notably Montessori Schools. We simply want to highlight this method and make it so that all students have access to environments where they can learn in this way. We believe this will encourage a love of learning in all students.
This site has so many great resources to help introduce or reinforce a number of concepts. One of my favorites was the XYFlyer which requires no previous math experience. A beginner can start out playing and, with the help of immediate feedback loops, gain some basic understanding and familiarity with equations and graphing. Now I might be partial to this because of my love of graphing, but I really think even those who don't like it or don't get it would be able to have a clearer understanding of the properties behind graphing equations.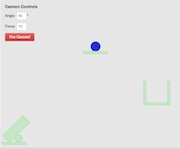 Code is something that I know VERY little about – which is why I use blogger…- but I am starting to understand a little now that I have started using Peanutty. This is an experiment in teaching people how to code. People can solve physics-based puzzles sort of like Angry Birds, while watching their actions create code. Once people realize that their actions are creating code they can start to tweak the code and see what happens. Small tweaks lead to larger and larger tweaks until they are capable of designing their own Peanutty levels. Now I am no where near ready to design my own level, but I am having a whole lot of fun learning more about it! 
KM saw me playing on the site and asked me to send it to her. She tried out Light It Up, Language Scramble and Code Puzzles. She would have really preferred that Language Scramble was in Japanese – HELLO have you seen that she is OBSESSED with all things Japanese – but seemed to really pick up on the words far quicker than either of us thought she would. She thought that Light It Up was fun, but that it could have been a bit more challenging – I did explain to her that these are still in the testing phase and did not have complete levels -, but she also said that if she didn't understand the concepts it probably would have helped her "get it." She knows NOTHING about coding, but seemed to really cruise right through the Basic HTML and jumped into the Basic Javascript with a maniacal giggle — "maybe I should be a computer hacker!" After 45 minutes on the site she was done and said "I liked it!" – which is pretty high praise from a 15 year old! 

I applaud the efforts of Jared Cosulich to create an environment that engages and excites learners. He has recognized that mainstream education tactics are overrated and outdated! I will be keeping abreast of new developments and look forward to seeing what else he comes up with!
When you head over to the site don't miss out on the great list of other resources that they have reviewed HERE!
Share and Enjoy
Filed Under: UM Blog
About the Author: Gina is a home educating mom since 2007, when her daughter was in 5th grade and could no longer deal with the ridiculous public school system. You can find out more about their journey on their blog – Home Learning Family Going Sane - fairiemom78.blogspot.com .
Comments (0)